Am Wochenende geht es endlich los. Das Hurricane-Festival öffnet die Tore. Wer nicht dabei sein kann, hat, dank arte die Chance, das Ganze im Live-Stream zu verfolgen.
Wie auch schon beim diesjährigen Rock am Ring, wird der Fernsehsender arte auch beim Hurricane-Festival vor Ort sein und ausgewählte Konzerte live oder on-demand ins Internet senden. Wer genau übertragen wird, steht gerade noch nicht fest. Sobald es aber etwas neues gibt, werden wir den Artikel updaten. Zum Stream geht es hier entlang …
UPDATE: arteConcert hat nun bekannt gegeben, wer übertragen wird. Die genauen Zeiten kommen noch:
Freitag, 24. Juni 2016 von ca. 17.00 – 02.00 Uhr u. a. mit:
Royal Republic
Genetikk
AnnenMayKantereit
Dropkick Murphys
Trailerpark
K.I.Z
Samstag, 25. Juni 2016 von ca. 18.00 – 02.00 Uhr u. a. mit:
Anti-Flag
Frank Turner & The Sleeping Souls
Flogging Molly
Editors
Fritz Kalkbrenner
Axwell Λ Ingrosso
Sonntag, 26. Juni 2016 von ca. 15.00 – 23.00 Uhr u. a. mit:
The Subways
Wanda
Bosse
James Bay
Bloc Party
The Offspring
Und es werden sicherlich noch mehr Acts folgen …
Beim diesjährigen Festival werden u.a. Rammstein, Mumford & Sons, The Prodigy, AnnenMayKantereit, die Dropkick Murphys, Flogging Molly, Frank Turner, Editors, Courtney Barnett, The Devil Makes Three und Wanda auftreten.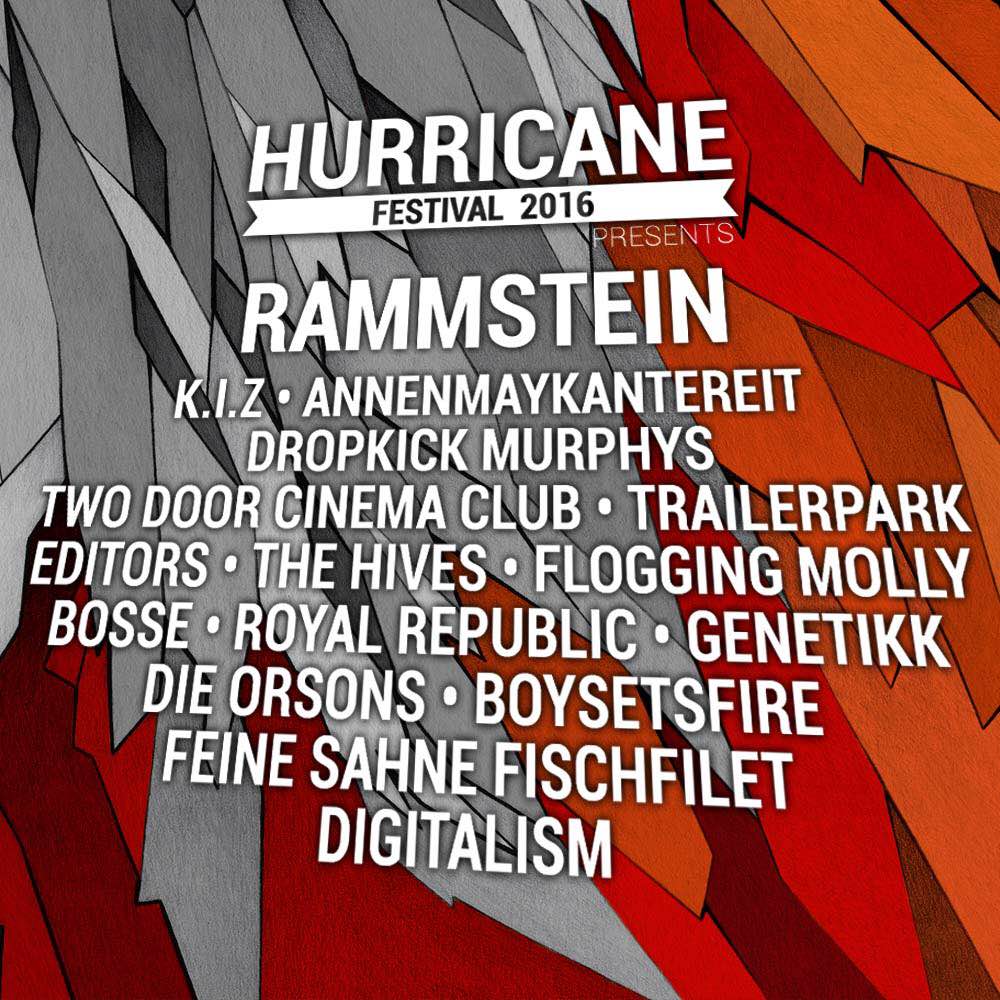 Foto: Pablo Heimplatz